The Door at the Top of the Stairs
Author: Alison Naomi Holt
Format: Kindle Edition
File Size: 374 KB
Publisher: Booklocker.com, Incorporated
(July 28, 2010)
Language: English
ASIN: B0045EOK9Y
Undercover officer Jesse Shaunessy is kidnapped and tortured, then thrown away by her department as damaged goods. The mind is a powerful ally, and 26-year-old Jesse has no memory of the abduction or the subsequent torture. Inevitably, the protective walls carefully constructed by her subconscious are beginning to crumble. Insanity, friendship, and redemption are all possibilities dependent upon one choice, one gamble, and two determined women who must risk everything to save one lost soul.
I was hooked into this book from the moment Jesse showed up on the farm. Her story was intriguing, horrifying, but also loving. I liked that Jesse loved the animals that she worked with on the farm. I truly believe that animals (such as horses) can be very therapeutic for people. The dynamic between Jesse and Morgan was also very well written. You were rooting for their relationship from the beginning.
Alison Naomi Holt uses her background with law enforcement in her writings which makes for a really good and believable story. Having worked in the criminal justice field I know all too well that the horrifying events that Alison Naomi Holt writes about can all be true. Having that knowledge made this book more real for me.I look forward to reading more books from Alison Naomi Holt. I definitely recommend this book to others!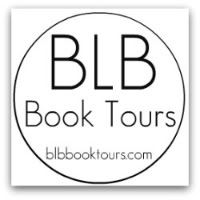 DISCLOSURE: I was given the opportunity to review The Door at the Top of the Stairs through BLB Book Tours. I was provided a  copy of The Door at the Top of the Stairs by Alison Naomi Holt  for review purposes only.  I was not compensated to write a positive or favorable review. This is Keeping Up With The Rheinlander's personal opinion.