A Caulborn Novel
Author: Nicholas Olivo
Published: June 29, 2011
Format: Kindle Edition
File Size: 780 KB
Language: English
ASIN: B0058TTC0M
SUMMARY: Vincent Corinthos leads a triple life. As a secret agent, he handles paranormal threats; as a god, he protects his followers from evil forces; as a stock clerk, he keeps the back room of an antique store tidy.
When one of his fellow agents goes missing, Vincent begins with the usual suspects. His investigation takes him to vampire lairs, golem laboratories, and the realm of the fae. Along the way he squares off against genetically modified gremlins, virus-spawned zombies and a horseman of the Apocalypse.
But it's only when he infiltrates a private medical lab that he realizes just how big of a threat he's facing, and even being a god might not be enough of an edge… 
MY THOUGHTS:
Imperium is the first book in the Calbourn series and I cannot wait to read the rest!! I really enjoyed this book, I even was telling the hubby about it as I was reading! This is a very unique tale of paranormal beings, gods, and humans all mixed into a private agency that keeps the pages turning! The characters are unique and some new ones I had never heard of before (and I am sure you haven't either). Olivo keeps you guessing with where this story will end up and then leaves you wanting more as it ends- It is a good thing there are more to come in this series!! I recommend this book to others who are fans of paranormal and fringe science!! This was a really great read!!
MY RATING:
♥
♥
♥
♥
♥
4.5/5 Hearts:Really Great Read
Connect with Nicholas Olivo
Join Nicholas Olivo on Tour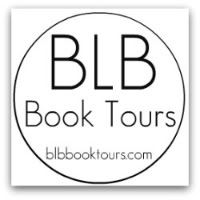 DISCLOSURE: I was given the opportunity to review Imperium through BLB Book Tours. I was provided a  copy of the book for review purposes only.  I was not compensated to write a positive or favorable review. This is Keeping Up With The Rheinlander's personal opinion.