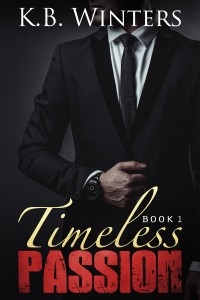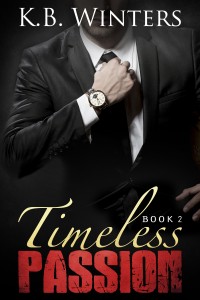 AMAZON US I AMAZON UK
REVIEW by Monique
Timeless Passion BOOK
1
Grant Christiansen is a panty-melting
alpha billionaire CEO of Timeless Timepieces looking for a new marketing person
for his company from the university to give him a new spin on his marketing for
his new watch line. After watching a few students, he takes a break to check on
his display for the event when he finds a beautiful intriguing student who
unknowingly of whim he is tells him what she would have done differently with
the advertisement, display, and packaging of the product. Dumbfounded, Grant tells
the student who he is and offers her a position, even though he would like to
offer his bed too.
Embarrass, Megan Sinclair cannot believe
she has put her foot her mouth again. What Megan does not understand was why he
was offering her a job, when she was not majoring in Marketing. Megan's major
is Graphic Design, so she declines Grant's job offer. Unfortunately, Grant is used
to getting what is want…
Timeless Passion BOOK
2
Picking up immediately from the shocking ending from Book 1, two
weeks has now pass and Grant has his mind set on Megan. He knows what he feels
is chemistry and knows she can feel it too, but is denying herself for some
reason he cannot understand. Megan is juggling many things in her life and
feels everything seems to be crumbling around her with the burden of graduation
coming to a close, her friends, and especially her family drama involving her
brothers. Attending an art event, her eyes land on someone instead of something
that catches her attention – Logan.
"Logan was
different than Grant, in fact, as I considered him – I realized they were
almost polar opposites of each other. "
Megan not wanting to go home due to the friction with her family
decides to stay at a friend's apartment. When things quickly turn south, she finds she
had no one to call but only one person – Grant.
"…hearing her in
distress had riled me like nothing else, but the thought of her placing all of
her trust in me…terrified me."
Timeless Passion BOOK
3
The final installment of the Timeless Passion series…Megan is
still reeling in over the bomb Grant has left her with about her friend.
Megan is also starting to sort her feelings for Grant, but when
she finds out Grant has been hiding a dark secret she is confuse about her emotions.
One moment she is MAD at him for not
telling her, then her body betrays her feeling HOT and WET thinking about the
wicked things he probably can do to her.
"The only question
was…would I fit in that world? His secret world. The side of him no one knew."
Megan knew Grant wanted her, but all she wanted was to finisher
her internship and Grant wants to be entrusting with the key to her heart.
"Megan was the
first woman I was afraid of losing."
All three novellas were AMAZING and STEAMY as I
read each novella, also be prepare for some twists and turns between Megan and
Grant.
K.B. Winters' Timeless Passion series receives
– 5 AMAZING STARS!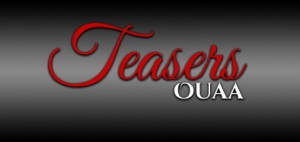 KB Winters is the author of the brand new Billionaire Romance Series, Plush. She has an addiction to caffeine and hard-bodied alpha males. The men in her books are very sexy, protective and sometimes bossy, her ladies are…well…bossier!
Living in sunny Southern California, this hopeless romantic writes every chance she gets!